LITERARY CONTEST ' VIGÍA DE LA COSTA'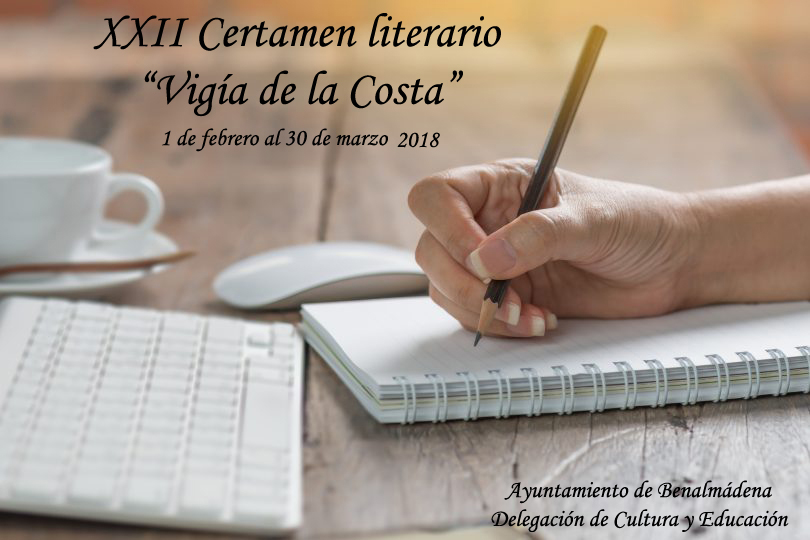 Basis of the contest

1. Participantes
16 years or more, residents in the province of Malaga.

2. Presentation

From the 1st of February until the 30th of March in Centro Municipal de Formación Permanente. c/ Paseo del Generalife, 6, 29631. Arroyo de la Miel (Benalmádena).